Horse Maintenance
We have many services to help keep your horse fit, trained and looking it's best.Whether your preparing for a Show or event, going away on vacation and need extra horse care, or just need to give your horse some TLC.
Training: $30 hr per ride
Lunging: $30 hr per session
Grooming: $15
Pulling Mane: $25
Washing: $25
Braiding Mane: $50
Braiding Tail: $40
Clipping: $20 (Bridle path, muzzle, ears)
Blanket Clip: $125
Full Body Clip: $200
Blanketing: $40/month
---
Horse Shows
During Show Season, two shows per month are attended. All students may participate, but are not required. Services offered for showing: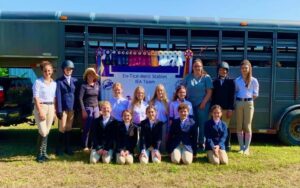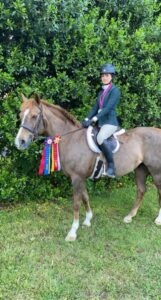 Coaching/Training
Braiding
Washing
Clipping
Grooming
Transportation for your horse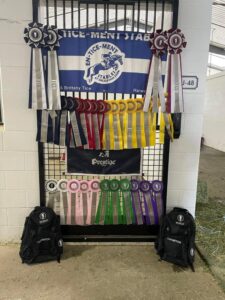 View Horse Show Schedule / Information
---
Full Care & Field Boarding
Please inquire for prices at both farms.
IEA TEAMS
En-Tice-Ment stables offers both a middle school and high school team. The mission is to introduce students grades 4-12 in all schools to equestrian sports and to promote and improve the quality of equestrian competition and instruction. Students have the opportunity to earn scholarships toward their college educations through awards in competition and sportsmanship activities.
En-Tice-Ment Stables middle school team was Regional Reserve Champions-2021-2022 season