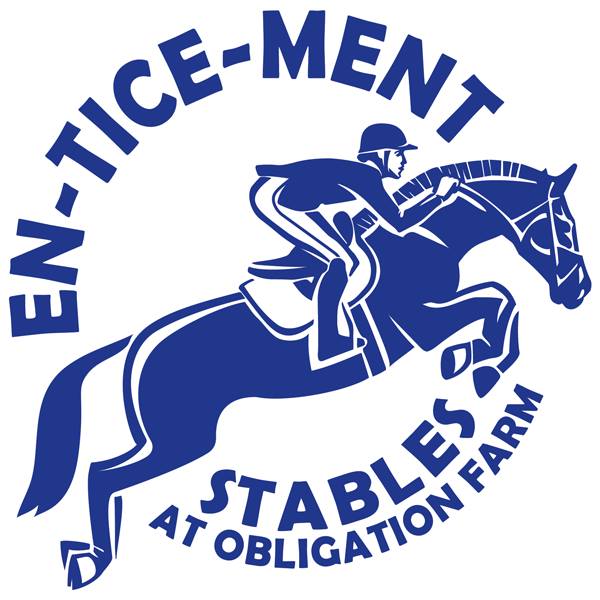 En-tice-ment Stables, LLC owns Oakland Ridge and also operates Obligation Farm both located in Harwood, Maryland, central to Annapolis, Baltimore & Washington DC areas. This facility is ideal for personalized learning in a beautiful country setting. We welcome children and adults whose level range from beginner to advanced horseman. Our lesson programs offer equitation and hunter/jumper instruction by highly qualified instructors.
Our facilities-
Oakland Ridge- Covers 100 plus acres of small grassy paddocks, trails, 2 barns, 1 indoor, and 1 outdoor riding ring. Both rings with a full set of hunter jumps
Obligation Farm- covers over 200 acres of large grassy fields, rural trails (.5 miles off of Doden Farm), 4 barns, 1 indoor arena and 1 outdoor lighted riding ring.
Our goal is to provide excellent horse care and educate equestrians in all aspects of Horsemanship. En-tice-ment Stables can satisfy diverse client needs, miles of trails for pleasurable riding, structured lesson programs for the competitive/noncompetitive students, youth summer camps, special clinics, and acres of land in a charming country where our clients can relax and enjoy. Whatever your horse interest may be, we invite you to drop by to visit our facility.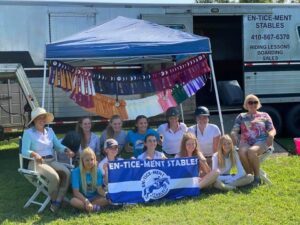 Full Care & Field Boarding
• Lesson Programs for hunter, jumper, and equitation
• Horse Training
• Horse Maintenance
• Summer Camps & Clinics
• Horse Shows – local and rated
• Horse For Sale & Lease